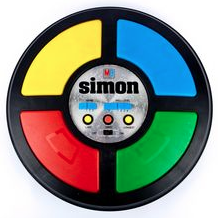 A video game console (or even multiple!) is a standard fixture in many American homes. But who invented it first?
Submit your answer by April 17th, and we'll enter you in a drawing for a $20 gift card!
---
Answer to last issue's question:
When was videoconferencing technology invented?
We think of videoconferencing as integrally connected to the Internet. But it actually existed long before!
In 1964, Bell Systems, which at the time held a monopoly on telecommunications, introduced the PicturePhone. The company hoped that users would adopt the PicturePhone to replace their voice-only phones.
Bell projected a billion dollar business, with a business plan that called for a million phones set up by 1980, and twelve million subscribers by the year 2000. To promote the phones, they set up PictureBooths. However, only 71 people used the PictureBooths in the first six months, and within six years the number of users was zero.
The problem? Price! A call from a PictureBooth cost $20 a minute — that's $150 a minute in today's dollars. To have a PicturePhone in your home would cost $160 a month (for the phone and service), which is about $1000 today.
Makes Skype seem like quite the bargain!