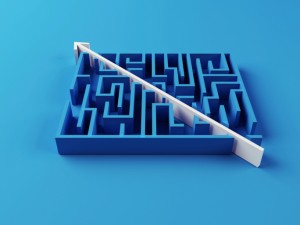 Q:
Our manufacturing plant has added safety devices over time, and it seems like we're constantly monitoring and configuring different systems. How can we simplify our control of all these devices?
A:
For smaller operations, managing one or two safety devices might not seem like a big deal. But when you have a large operation with multiple layers of safety, you need to be able to simplify your management and monitoring of those devices.
That's when you can benefit from a safety controller, says Dan Morgan, Territory Manager.
Morgan advises, "As you're setting up safety systems, look at the overall complexity. Anytime you get into a production line where you have multiple safety devices — switches, light curtains, e-stops, floor mats, and gates — you want them to work together intelligently, not hinder your operations."
That situation lends itself to a safety controller. This intelligent device can automate safety actions and limit shutdowns. The controller instantly recognizes when a safety area has been entered or a malfunction has occurred, and can shut down the appropriate section of the line without shutting down operations that aren't affected by the issue.
"Many times in a process line, when a guard is open in one area, you may not want to shut down a whole process, but just that one part of it. A safety controller can make that happen instantly, so you can respond quickly and appropriately, but minimize the impact of that event," Morgan says.
Ready to streamline and improve your safety operations? Contact the experts at Richard Greene Company by phone at 800-525-4039, by email at sales@rgreene.com, or on our website.