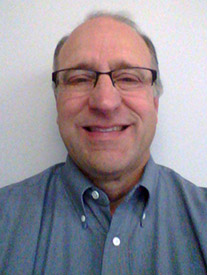 An Interview with Dan Morgan
In most manufacturing applications, you want to eliminate redundant functions — except when it comes to safety. There, having more than one backup plan isn't just a good idea, it's a requirement. But multiple safety features often mean multiple modules, setups, and configurations, which can complicate your safety setup. Plus, a safety issue in one area can shut down your entire operation until the issue is resolved.
Fortunately, Richard Greene can help you make the most of your multi-feature safety installations and help you to maximize control while minimizing maintenance efforts.
Multiple features, multiple needs
A well-known greeting cards manufacturer is a prime example of success. This high-volume manufacturer recently added a robot to its packaging line to perform highly repetitive tasks including packaging cards and placing boxed and bundled cards into shipping boxes. This highly mobile robot can perform multiple operations — meaning that multiple layers of safety are required.
Four access doors and four e-stops with electronic safety switches help to define and protect safety zones around the robot, automatically halting operations when barriers are crossed. However, the robot's setup requires direct access by a qualified technician while the robot is operational.
To help manage this multi-level safety system, the manufacturer contacted Richard Greene. Dan Morgan, Territory Manager, helped the customer find the perfect solution: the Banner SC22-3E Safety Controller with Ethernet.
Intelligent safety
"You have to have some type of safety intelligence," says Morgan. "This [Banner SC22-3E] safety controller lets you put the robot in setup mode or operating mode. In operating mode, if a gate comes open, you want things to shut down and stop immediately. But in setup mode, if the gates are open and you have a qualified technician, you can still move the robot and set it up.
"That's one of the advantages of this safety controller. It's programmable, so you can define its modes and methods, but it walks you through programming to help prevent unsafe programming mistakes."
The controller also has an Ethernet communications port, enabling seamless integration with the plant's systems so that operators can communicate with the controller through a touch-panel human machine interface (HMI). Morgan explains that the controller can "read the safety status — gates open, robot not ready — and display that on the HMI for the operator."
The need for a controller capable of monitoring multiple doors and e-stops, along with the Ethernet capabilities, led Morgan to choose the Banner product. The SC22-3 enables fast creation and documentation of complex safety-logic configurations. The controller can incorporate up to 14 input-device categories, as well as dual- and single-channel circuit types. Setup is a snap, and errors are automatically detected as part of the controller's built-in diagnostics.
"Any time you have multiple safety things going on," Morgan explains, "a safety controller can make the decisions about which part of the machine to shut down if a danger area is breached or something malfunctions. You might not want to shut down the whole process but just one part. The safety controller makes that decision instantaneously."
So far, everything has been working well. The customer is enjoying automated, granular safety operations, just in time to package those holiday cards.
Learn more about safety products such as the Banner SC22-3E Safety Controller with Ethernet. Call us at 800-525-4039, email us at sales@rgreene.com, or visit our website.